Mikel Arteta is back to the market in search of his quality powerhouse future players and has found one that draws his attention and he has shown interest. The 24-year-old player who has captivated the Arsenal boss is one of the most underrated Ligue 1 midfielders in the game. He is on the verge of leaving his present club and bids are beginning to come in for the young player.
Lucas Tolentino Coelho de Lima popularly known as Lucas Paquetá is currently signed to Ligue 1 club Lyon and is planning on leaving France this summer to come play in The Premier League. Lyon's president Jean-Michel Aulas has reduced his asking price of €80million to €65million and will not be accepting any offer lesser than that for this particular player.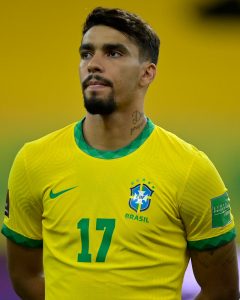 The left-footed winger joined Lyon in 2020 from AC Milan and has made 78 appearances for the French side, scoring 21 goals and giving 13 assists. Premier League club Newcastle United are also interested in the Brazilian player but has made no bidding attempt. Arteta's side is hoping to forward an offer to Lyon this week.