Joining Arsenal from Spanish side Málaga CF in 2013 and spending five wonderful years with the club, Spanish professional footballer Ignacio "Nacho" Monreal Eraso has decided to hang his boots and pursue other areas of his life. The 36-year-old player took to his social media handle earlier today to announce his retirement from professional football.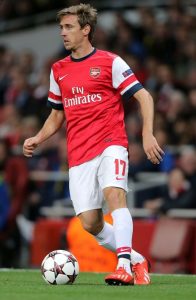 He said "36 years playing football. 16 as a professional. Squeezing my body and taking it to limits that I would never have imagined.
My knee sends me a message… loud and clear; I cannot continue! Do I get mad? NO! I listen to it and accept the situation and thank it for everything.
A stage is over. Another starts. I'm happy and feeling good. One more time… I FEEL GOOD!!! And that gives me peace of mind.
Life is a gift and I like to be grateful. Thank you @caosasuna @rfef @malagacf @arsenal @realsociedad for letting me cross your paths. What a good years…."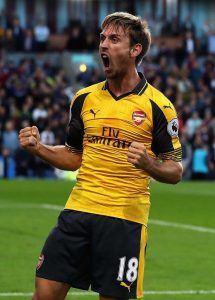 The Spanish player made 251 appearances and scored 10 goals during his time at Arsenal. He left Arsenal and joined Real Sociedad in 2019 which officially is his last club before retirement. The former fullback player will be missed by a lot as he is easily described as fun, energetic and loyal.